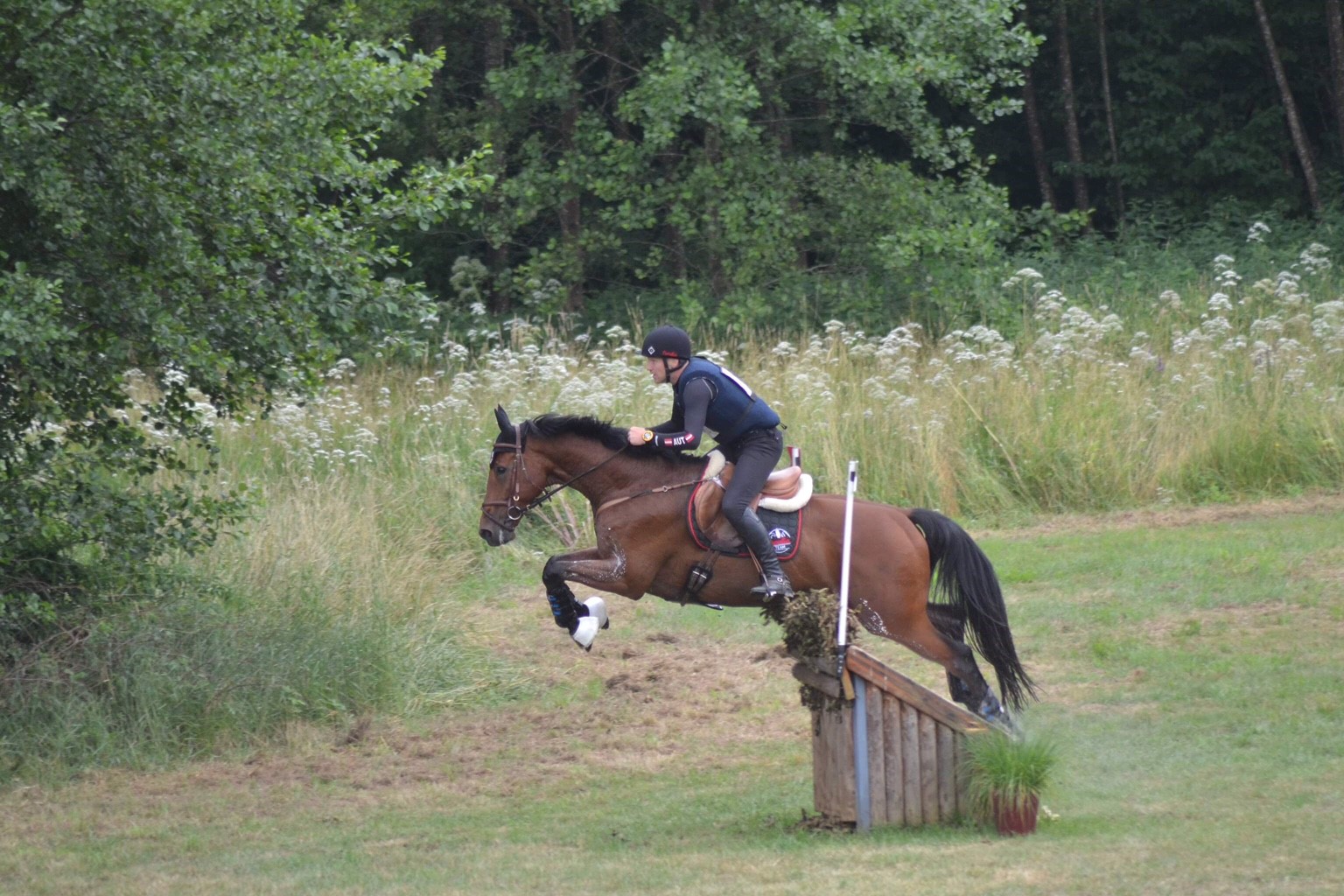 Robert Mandl
Athletes

| | |
| --- | --- |
| | Favourite animal: Horses |
| | |
| | EWALIA in just one word: goodforhorses |
| | |
| | Favourite product: Electrolyte in the summer, and Linseed Oil year round |
| | |
| | Personal #: #buschpower #allrounder |
About Robert:

Robert grew up around animals and agriculture on his family's farm. There were horses too, although he didn't start riding until age 14. His riding career took off quickly, and he became a qualified riding instructor just four years later and a dressage trainer at age 22. At 35 he was awarded the status of certified instructor for show jumping
Robert began his career as a professional rider in dressage with his Dutch horse Etoile, moving up into the advanced classes and riding at the Grand Prix level. It was only six years ago that Robert discovered his interest in eventing and he has made tremendous progress in a short time, becoming last year's national champion in eventing and ranking seventh at the European Championships.

Robert's greatest wish for his sport horses is that they go into a well-earned retirement in good health. His dressage horse Etoile has already achieved this goal. Equine health is essential in sport, which is why it's important not only to work in different disciplines but also to bring variety to the horse's day through groundwork and mental stimulation.

Robert owns and manages the family riding stables for almost 50 horses together with his wife Elisabeth, also a dressage trainer. Elisabeth oversees management of the stables with a keen eye. Their greatest joy is their daughter Loreley, age 6, who has the run of the farm on her pony, Balu. In addition to his sporting career, Robert teaches horse riding and agricultural engineering at the Agricultural College Grottenhof near Graz.

About his horses:

Robert's current main horse for eventing is the 11-year-old Oldenburg gelding Sacre Coeur. Trained to the advanced level in dressage and to the medium level in show jumping, this horse is a real fighter who gives his all on the cross-country course. Robert affectionately calls this 173 cm high gelding a "ladies' man", because he loves being petted and spoiled for hours and exudes much gentleness and tenderness.

The 10-year-old all-rounder Napoleon has a bit more fire in his belly and needs to be worked regularly. He especially loves challenges in his daily training. The bay is currently competing at the advance level in jumping and shows lots of potential. Robert often hears people say that Napoleon is "too good" for show jumping because he's also quite talented in dressage, where he's currently undergoing performance tests. Napoleon especially loves groundwork in the dressage arena, where he is able to get the variety and challenges he requires.
Following a career as a dressage horse, the 24-year-old KWPN gelding Etoile may now enjoy partial retirement as a schoolmaster, instructing young riders at the stables. For Robert, it was a special experience to have ridden him and experienced successes together.
Greatest achievements:

2019 National Champion in eventing
Favourite Ewalia product:

Robert likes EWALIA Electrolyte for countering dehydration, especially on the cross-country course.
Personal goals:

Robert is looking forward to the 2021 European Championships in France with Sacre Coeur, in whom he has great expectations. Another personal goal is to obtain an R4 license in show jumping, which would make Robert one of the few riders in Austria with the highest qualifications in all three disciplines: dressage, show jumping and eventing.

We are honoured to welcome Robert to Team Ewalia and look forward to celebrating his future successes!