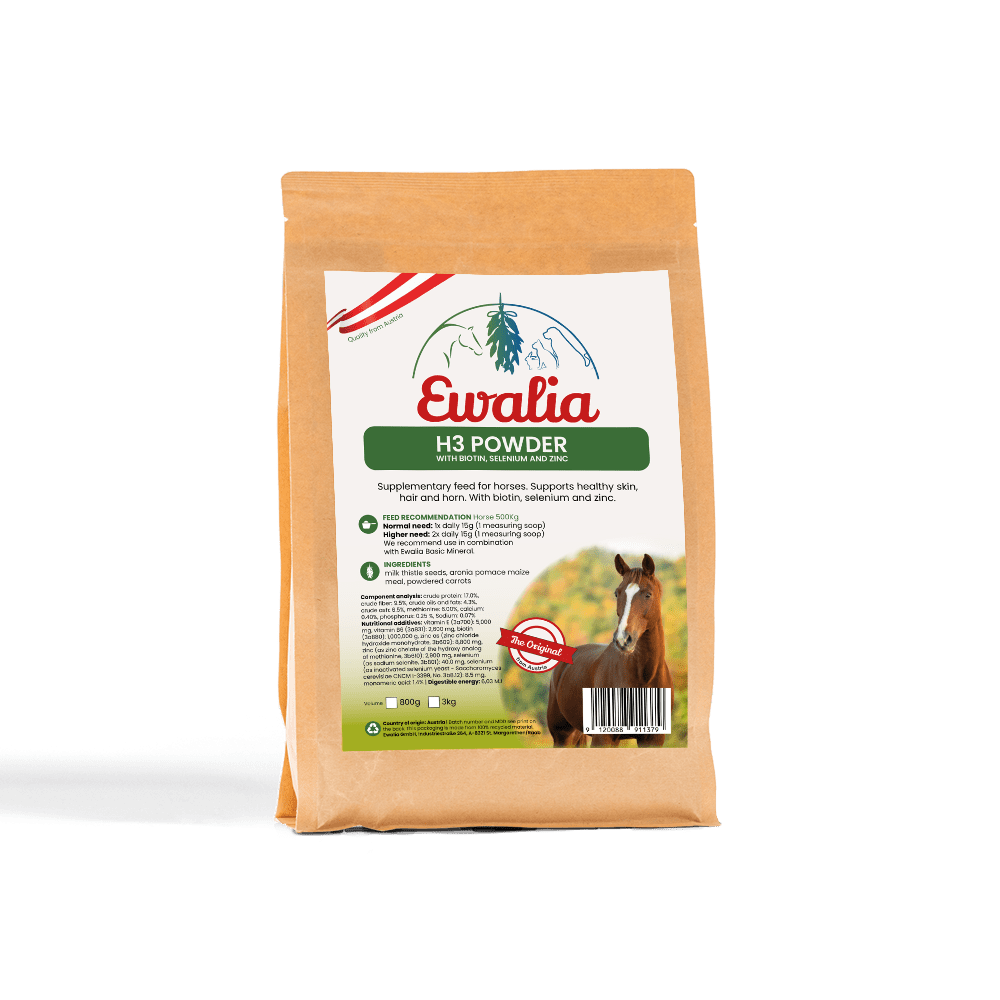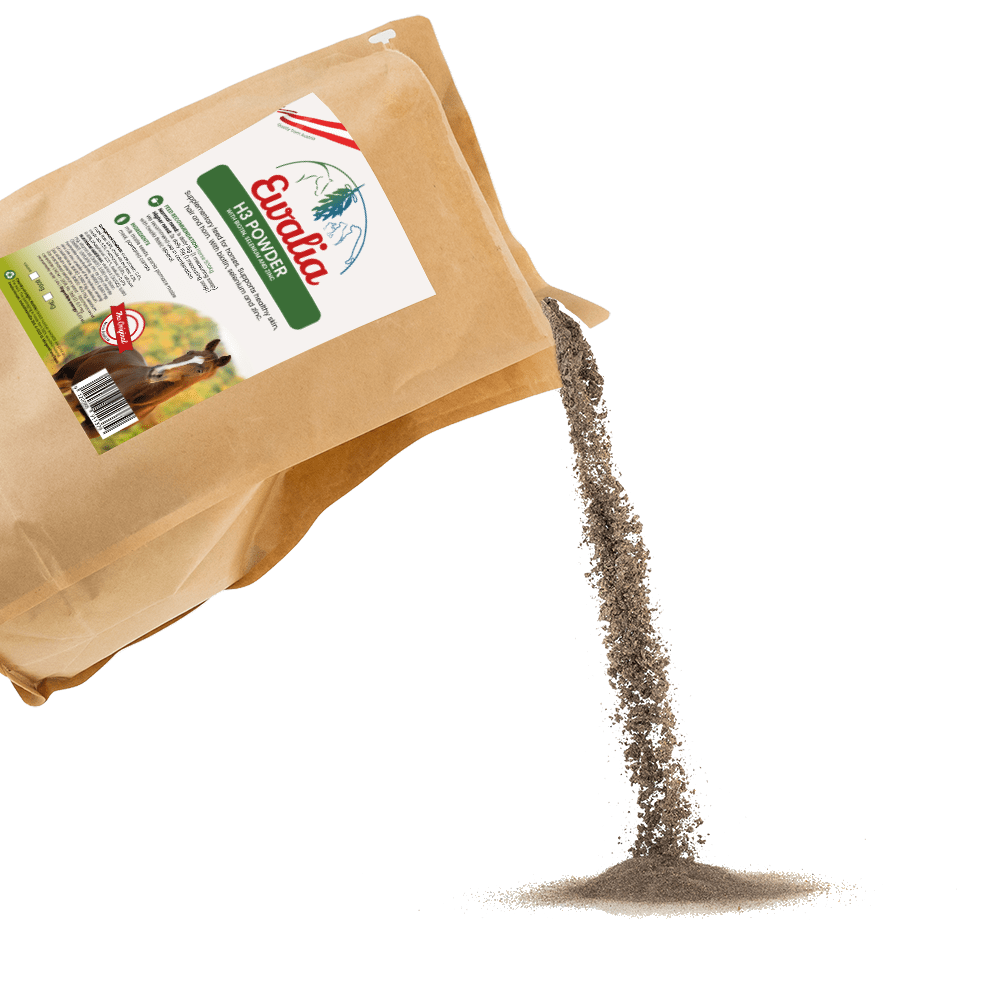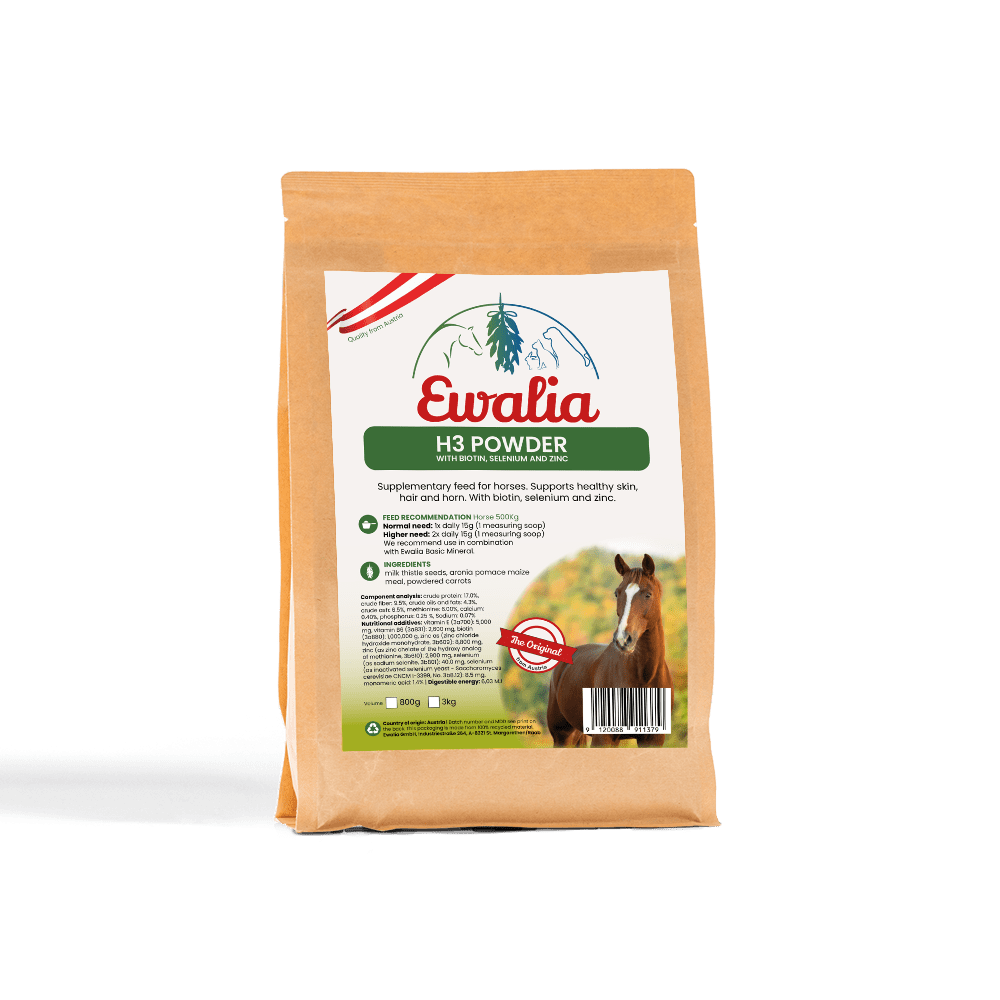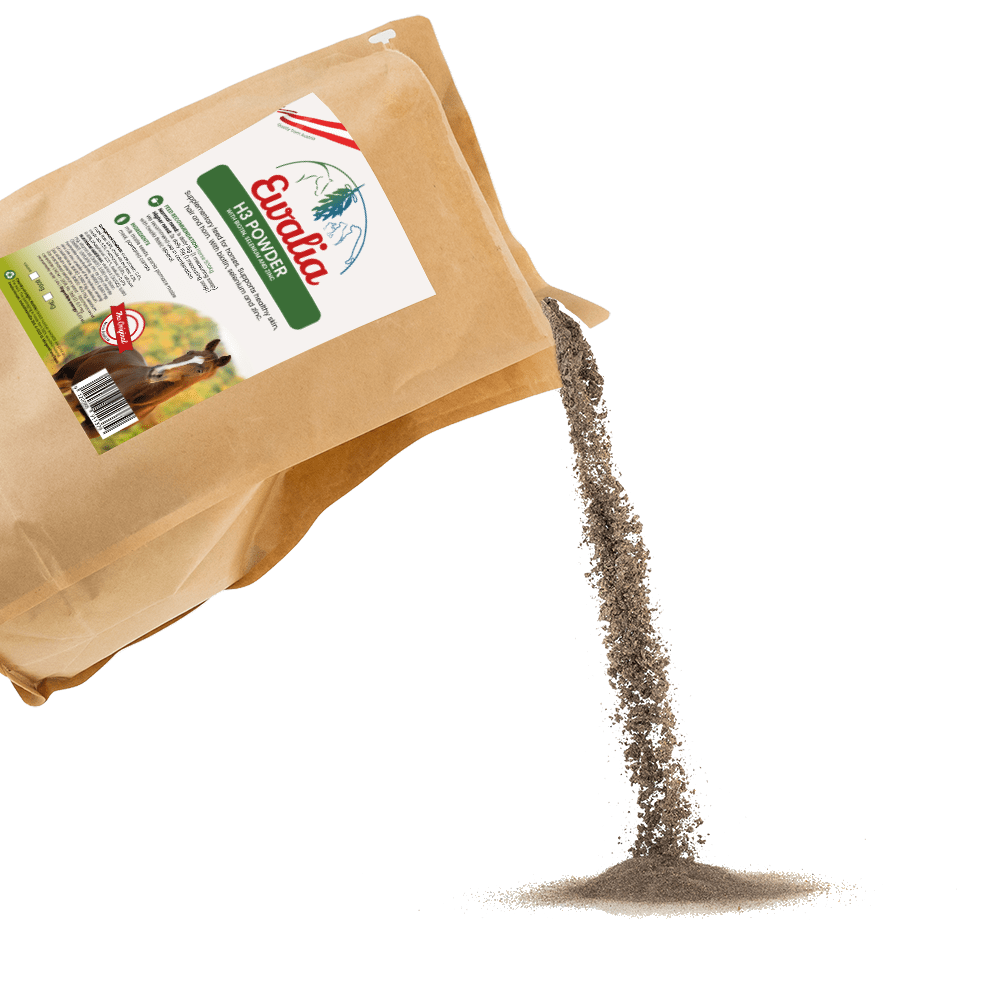 Ewalia H3 Powder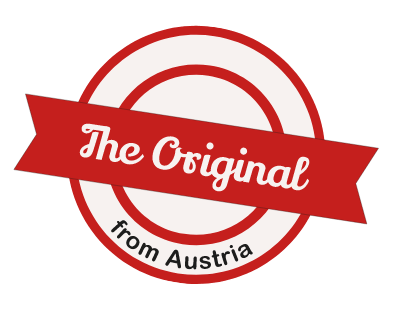 with biotin, selenium and zinc

supports skin, hair and hooves

with vitamins and minerals
Available, delivery time 1-3 business days
You get 4 bonus points for this order
Ewalia H³ Powder – with biotin, selenium and zinc for skin, hair und hooves
Supplementary feed for horses. Supports healthy skin, hair and horn. With biotin, selenium and zinc.
Feed Recommendation (Horse 500kg)
Normal need: 1x daily 15g (1 measuring soop)
Higher need: 2x daily 15g (1 measuring soop)
We recommend use in combination with Ewalia Basic Mineral.
Composition
Karottentrester,
aronia berry,
maize flakes,
milk thistle seeds
Free of
added sugar,
animal testing,
chemical preservatives,
coloring agent
Analytical components
| | |
| --- | --- |
| Verdauliche Energie | 6,03 MJ |
| Rohprotein | 17,0% |
| Rohfett | 4,3% |
| Rohasche | 6,5% |
| Rohfaser | 9,5% |
| Natrium | 0,07% |
| Phosphor | 0,25% |
| Calcium | 0,40% |
| Methionin | 6,00% |
The ingredients explained
Karottentrester
aronia berry
The native super berry with antioxidant powers
maize flakes
Der Energielieferant bei körperlicher Leistung reich an Kohlehydraten
milk thistle seeds
Die hochwertige Futtersaat mit wertvollem Vitamin E und leberschützender Wirkung
Mites in horses
May 4, 2022
Pferd Tiernahrung, Kräutersaft
Mites are everywhere. The eight-legged arachnids inhabit our homes, the stables of our horses, and some species also live on or in the horse's skin.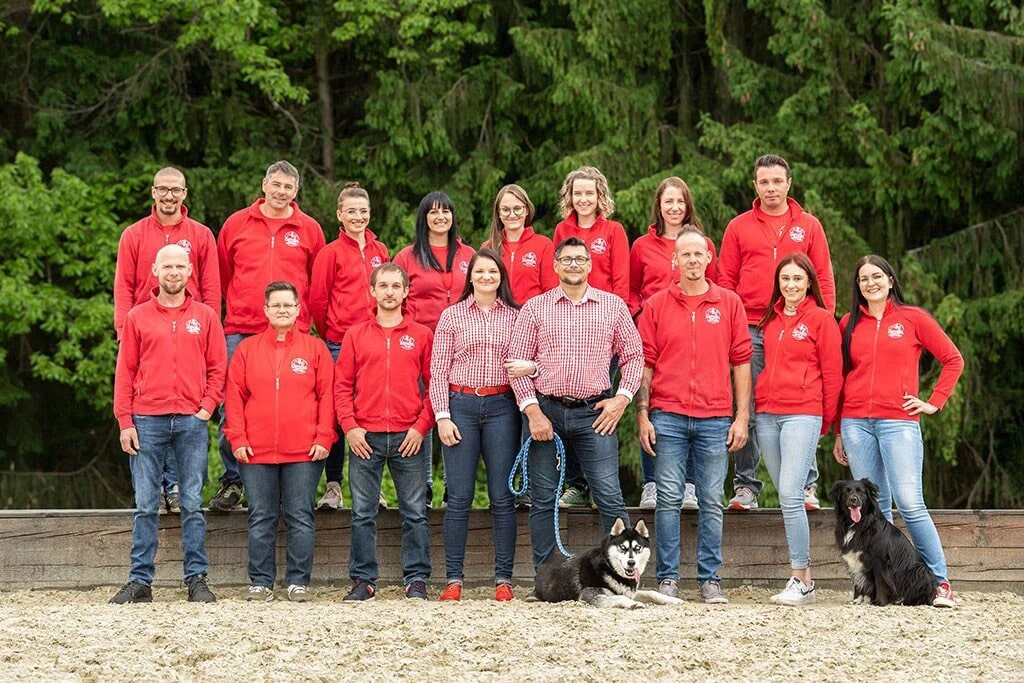 Our promises to you
For us, the well-being of animals & human first. Ewalia was born out of the plight of one of our horses suffering from a chronic cough. Since then we have been lovingly manufacturing natural products made from the best, natural ingredients - and that will always be the case. If you have any questions, we are always at your disposal.