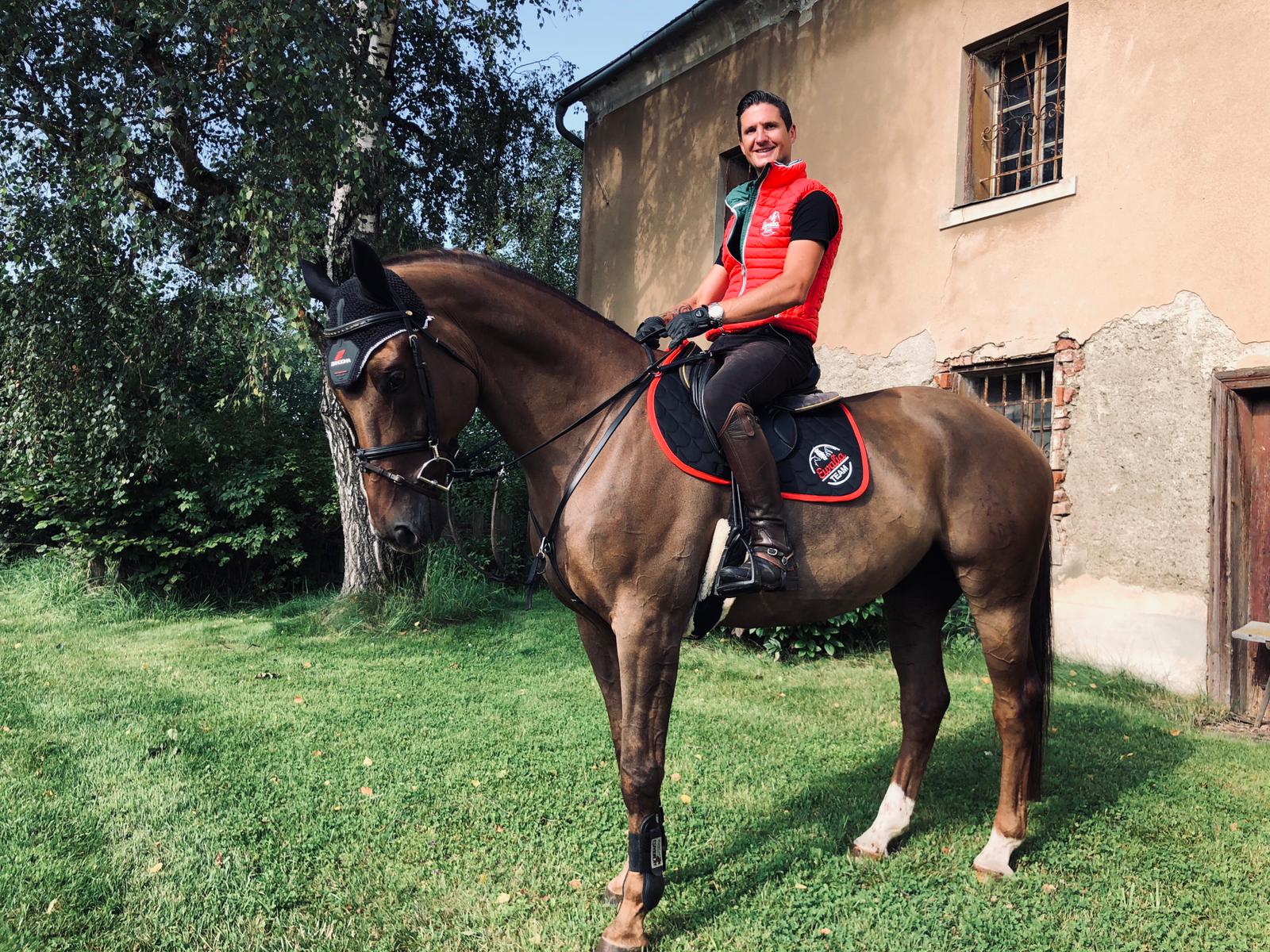 David Kranz
Athletes

| | |
| --- | --- |
| | Favourite animal: all his horses |
| | |
| | EWALIA in just one word: All natural |
| | |
| | Favourite product: Nerve Care, Bowel Vitality, Muscle Vitality |
| | |
| | Personal #: #theonlyeasydaywasyesterday |
About David:

The Murtal native had the fortune of growing up on a farm with direct proximity to horses. Even as a child he knew that his future would not involve university studies or an office cubicle. He finished school at the age of 16 and devoted himself fully to the family farm, assisting his father. Two years ago he took over the entire business.

David first sat on a horse at age 6, and by 11 he was collecting first-place ribbons at competitions. David is passionate about breeding Austrian Warmbloods, and he brings his work full circle by riding the horses he breeds in competition arenas. The 29-year-old currently has two broodmares and four foals being trained at Seckau. Behind the scenes, his business partner Isabella has everything under control; David also assists her at the public workshops held twice a year at Sankt Margarethen near Knittelfeld and is influenced by her great knowledge of dressage.

About his horses:

The 14-year-old Austrian Warmblood Attila der Grosse comes from David's stud farm and naturally holds a special place in David's heart. In 2016 David and Attila took third place at the Casino Grand Prix in Linz, before Attila der Grosse was sidelined by what had appeared to be a minor injury. While David wanted to send his champion jumper into early retirement, Isabella wouldn't give up, caring for the stallion day and night. With success – after being forced to sit out for a good year, Attila came back with a vengeance, taking an impressive tenth place at a 1.60 metre jumping competition in Hungary. David is meanwhile confident that this 14-year-old Warmblood has another three years of successful show jumping in him. Even topping the Casino GP overall ranking is more than just a pipe dream.

Alongside Attila, Carello is another Warmblood from the family stud. The eight-year-old is regularly placing in 1.30 metre jumping, with hopes that he'll follow in the hoofsteps of Attila der Grosse.
Favourite Ewalia product:

David has been a fan of Ewalia products since the company was launched and swears by its Nerve Care Liquid.
Dear David, welcome to Team Ewalia. You perfectly complement our team with your work and your love of horses. We wish you all the best in your future competition plans and goals and are keeping our fingers crossed for you!